A year ago around this time, I started my Yoga Teacher Training. Truly a full circle moment for me. It's because of this milestone that I am sharing a few moments from my experience. Exploring through images, this beautiful time as well as the amazing people I was blessed to be around during this process, made for such a memorable experiance. I wouldn't have gotten this far if it wasn't for these gorgeous souls helping to continue to push me in the most loving ways when it was such a scary leap to take in the beginning. The time, travel and commitment was something new and had me fully adjusting to the changes I was experiencing.
There was plenty of second-guessing and doubt but through God's grace, I am so glad I pushed through. From the first day, seeing the welcoming smiles, seeing all of the different supportive tools, the nervousness immediately melted away and quickly I felt in my element.
And then, I was introduced to the charming city that is Nashville.
Standing at the John Seigenthaler Pedestrian Bridge. Considered one of the longest pedestrian bridges in the world. It was such a relaxing space to be in.
Of course Nashville is known for their restaurants but what was cool was being able to experiance the mixing of food and art/music of different genres. Loved the vibes.
One of the sweetest souls I have met. It was a true honor to be selected to participate in her Curvy Yoga Teacher Training. She provided such a safe, nurturing, and loving experience.
This space allow me to open up and stretch outside of my comfort zone and test what my body could do. With that, I learned so much about who I am and what I am capable of.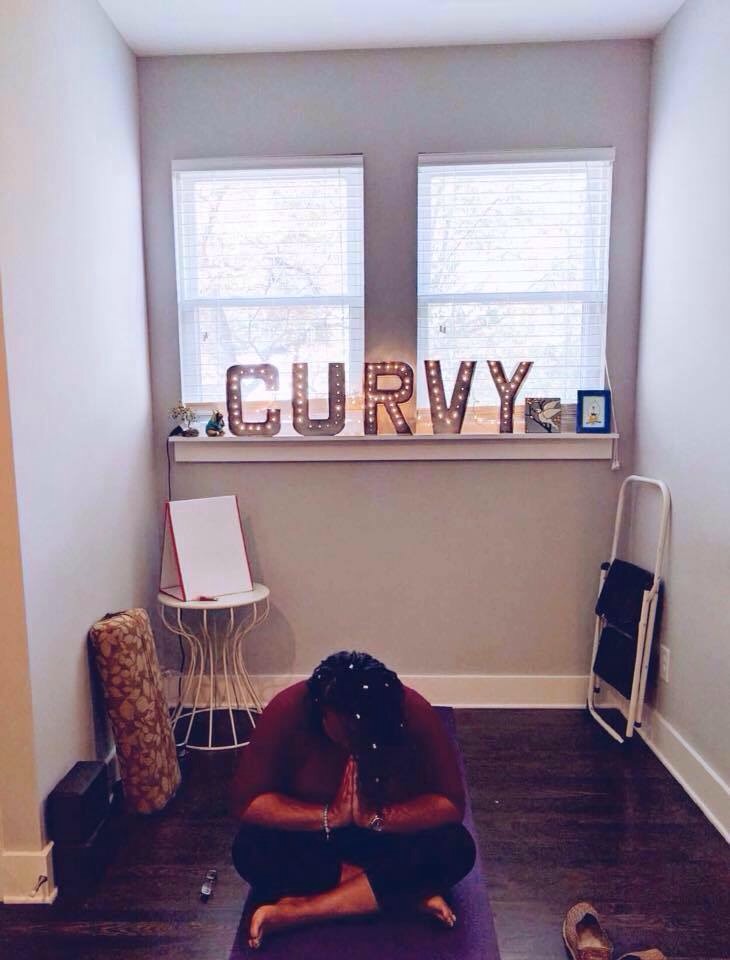 I grew so much from this experience. This picture was captured on our last day of training. I remember being filled with so much gratitude. In that moment a slew of emotions rushed over me. So much excitement but at the same time sadness with knowing I had to say goodbye to my Yogi Sisters. Ideas were flowing on how to share what I just learned with others. Such a precious time. This moment was just the beginning of what continues to be such a meaningful process.